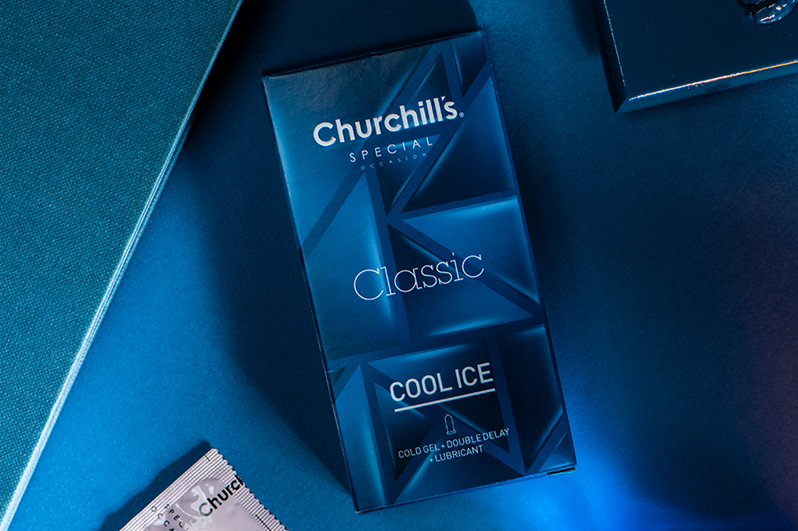 Churchills
As the Iranian market has a huge gap in manufacturing condoms, Churchills was created to introduce a new level of quality and price to the domestic market. This brand, while focusing on two sets of different aesthetics, one for the younger generation and the other for the classic consumer, aims to make high-quality condoms accessible for everyone, within a very competitive price range.
Read Best Projects
Read Best Projects
Manufacturing Country
Iran
Churchills is named after Winston Churchill, the man himself! Churchill, contrary to the common belief and aside from being a successful leader, is known to have ordered the largest condom in the history! These condoms were used to weather-seal weapons during war. Winston Churchill have always believed in being a winner and was very successful in his era, and today, Churchills Condoms reverberates the power and pride of this amazing character through its line of condom production.
Best Projects
Best projects of Shekofa
Working in a creative industry often means that you need to present your work on a global stage, using an attractive and professional platform .
Creating efficient trade scheme

The condom category is dominated by trade schemes that different brands run to incentives customers to allocate greater visibility. Our trade marketing team created a number of first of kind trade schemes that prevented dumping of products but also managed the margin expectation from the trade making it a viable business both for the trade and us.

Effective Marketing

Despite the fact that condoms are talked about in secret within our country, Churchills condoms is taking an innovative path for its online presence in order to raise awareness among its users and to educate its audience with facts about condom usage. Churchills puts out information about how to properly use condoms and also focuses on the emotional aspect of the trend as well, by promoting Churchills' belief of always being a winner. The brand is also utilizing comedy and its reach to raise awareness to a much broader audience through its online presence.