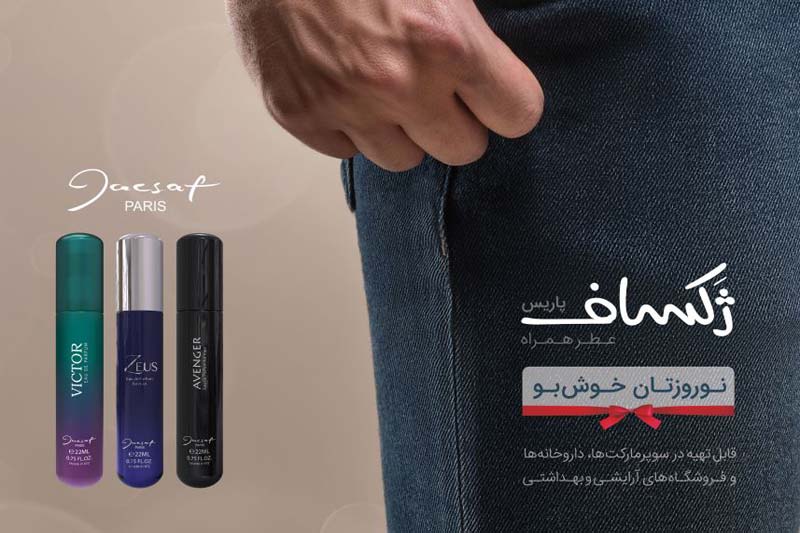 Jacsaf
Jacsaf was one of the first perfume manufacturers in Iran. The fanatic passion for fragrances has created one of the leading manufacturing facilities in the Middle East. Producing perfumes for the masses with passion and patience the two ingredients for a great perfume.
Read Best Projects
Read Best Projects
Manufacturing Country
Iran
Shekofa strength in being flexible to operate across categories and brand lifecycle is evident in the Jacsaf relationship. Shekofa partnered with the Jacsaf brand when it was a mere start-up with 8 varieties of 100ml perfumes. With the start of the partnership Jacsaf founder was able to focus his time on new product development with sales handled by Shekofa. In the first 12 months the revenues were tripled financing NPD. After a year of partnership the number of SKUs reached 20 with the addition of a new category of pocket perfumes. Today the brand is the leader in the mass-tige perfume category in Iran with presence across the country and all consumer retail channels.
Best Projects
Best projects of Shekofa
Working in a creative industry often means that you need to present your work on a global stage, using an attractive and professional platform .
New channel access

Jacsaf pocket perfume although very successful in the traditional retail channels it had not penetrated the modern trade. The modern trade channel had significant stigma towards pocket perfume category. Shekofa created an innovative idea to make the product available at the check-out counter and on the shelf with two different packaging models to reduce theft and generate trial. Today the MT channel is the source of 65% of the brands growth.

Visibility

Shekofa developed a new series of POSM to bring products to an eye level position will reducing the required space from the display. It developed the POSM solutions based on extensive interviews with the trade to understand the requirements from each channel. The result was an increase of 45% on off-take from stores that executed the POSM solutions provided .