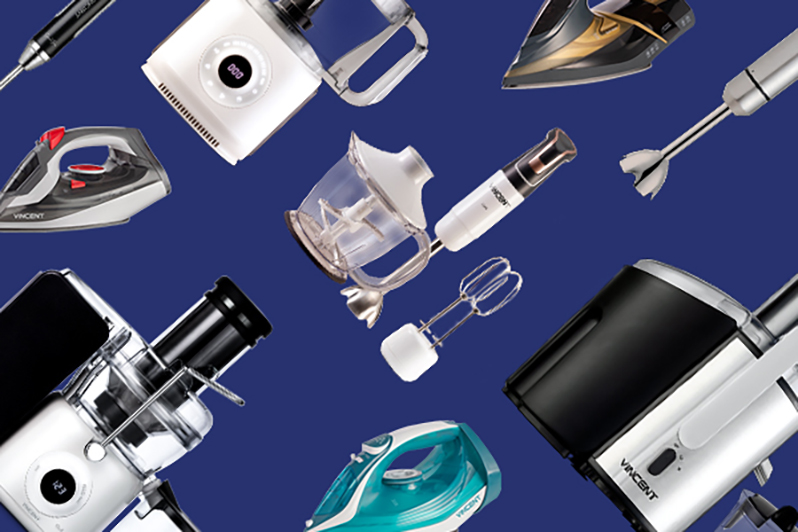 vincent
Carefully crafted with great attention to detail and ease of use, each Vincent signature product is honed to bring comfort to your home and convenience to everyday life. The manufacturing technology and parts of Vincent products are all provided through world-class suppliers. This is why Vincent has been able to continuously benefit from the highest global standards through cooperation with international brands.
Read Best Projects
Read Best Projects
Manufacturing Country
iran
We Care About Your Dreams & Expectations
Vincent is one of several successful brands of Shekofa Group which was created with years of brilliant history and cooperation with reputable global appliance brands. Vincent aims to bring comfort and convenience to homes. This brand has created its products in such a way that has the highest global standards in terms of quality, efficiency and innovation.
Best Projects
Best projects of Shekofa
Working in a creative industry often means that you need to present your work on a global stage, using an attractive and professional platform .
After Sales Service

By purchasing Vincent products and benefiting from 24 months of uninterrupted after-sales service, you will become a permanent member of our big family. Even after the purchase, this brand still adheres to its values and will continue to support your product by providing efficient after-sales services. In this regard, Vincent proudly offers its products with the guarantee of Shekofa Electric Service Company. Shekofa Electric Service, with more than 18 years of experience and technical knowledge, is a supporter of reputable brands such as Philips, Gorenje, etc.

Capability in Production

According to the various needs of users, Vincent is rapidly updating its extensive product portfolio. So far, this brand has been able to successfully specialize in the production of home appliances like televisions, steam irons, and vacuum cleaners, as well as kitchen products such as breakfast sets, food processors, hand blenders, etc. with high consumer satisfaction. Our goal is for Vincent consumers to experience a sense of victory and satisfaction at the highest level during all stages of the purchase, use, and after-sales service.